Reading Time:
3
minutes
Hey readers!
This will be a short post and I will be talking about some of the future plans for the blog.
It has been a little over a year since I have started this blog and it has been an amazing journey.
Initially, it began as a goal of mine to create a blog for myself, documenting things that are going on with my everyday life.
That has quickly gone sideways as I've decided to create a blog to share about my pursuit of productivity, experiences in investing, money and reading books.
Fortunately, I have decided and have the flexibility to add another section in the website called "Thoughts" where I share about my own personal experiences in everyday life which was the objective from the start.
A Personal Experience
This "Thoughts" will be documented in a series called "The Life Ahead".
I felt that this could be an avenue where I can engage on a personal and intimate level with my readers and also a place for you to get to know me better.
Hopefully, this can help with my consistency in my practice of writing too as churning out articles with the goal of seeking traffic can feel meaningless sometimes, while writing about my personal stuff can be an act of gratitude and documenting some precious moments I might have missed in this fast-paced world.
Format
To make reading easier, I will be following a format for every post in "The Life Ahead" series where I will share about my latest updates in life, followed by anything that's helpful that I've read, or listened to (typically articles, videos, books or podcasts).
The Life Ahead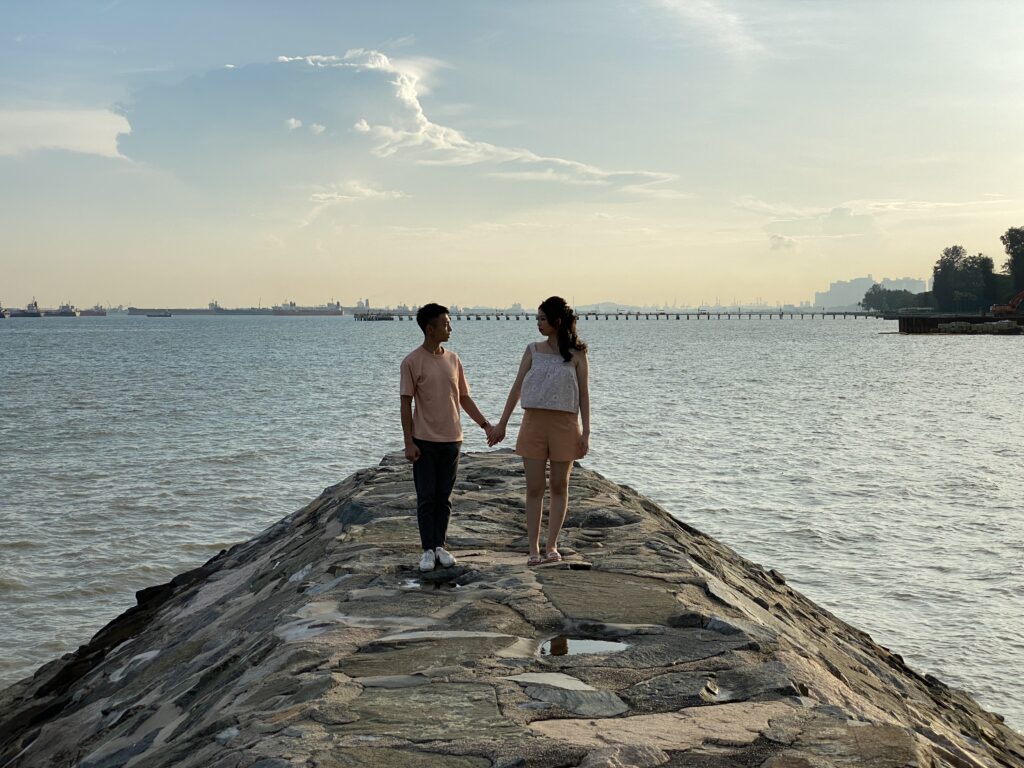 I have just accomplished a big milestone in my life which was my pre-wedding shoot. Both of us felt surreal the moment we saw ourselves in our gowns and suits for that day and it was her first time with a proper make up (she looked amazing, still is).
It was a long hectic day together with my wife but we managed to shoot both indoors and outdoors for our pre-wedding shoot.
The photos are ready and we cannot wait to go to the studio this week to choose them for our photo album!
What I'm Reading
I've just finished reading "Steal Like An Artist" by Austin Kleon (check it out if you haven't, amazing book about creativity) and I've just started on "Your Money or Your Life" by Vicki Robin while contemplating to continue reading "Four Thousand Weeks" by Oliver Burkeman.
Follow me on Goodreads if you haven't already.
What I'm Listening To
I'm halfway through the podcast episode "How Productivity Ruins Your Life with Productivity Expert Oliver Burkeman" by Ali Abdaal on his podcast "Deep Dive" where he interviews the author of the book "Four Thousand Weeks" where they talk about how hustling can be a double-edged sword to living life.
Favourite things
Been focusing and playing Valorant a lot for the past week as I managed to hit Immortal 3 roughly a week before the act ends and I'm actually aiming for Radiant (Talking about being productive).
I have also been thinking quite a bit about notebooks and pens and I'd love to get myself a quality stationery set. It's probably due to the book "Steal Like An Artist". If you have any recommendations, feel free to comment down below!
Quote Of The Week
"The work you do while you procrastinate is probably the work you should be doing for the rest of your life"

From the book "Steal Like An Artist" by Austin Kleon, resurfaced from ReadWise
Thank you for reading this little update! I hope to engage with my readers more in the upcoming future.
You can check out my latest article on "5 Tips For Using a Credit Card" if you've missed that out.
Take care and I'll see you in the next one!