Reading Time:
4
minutes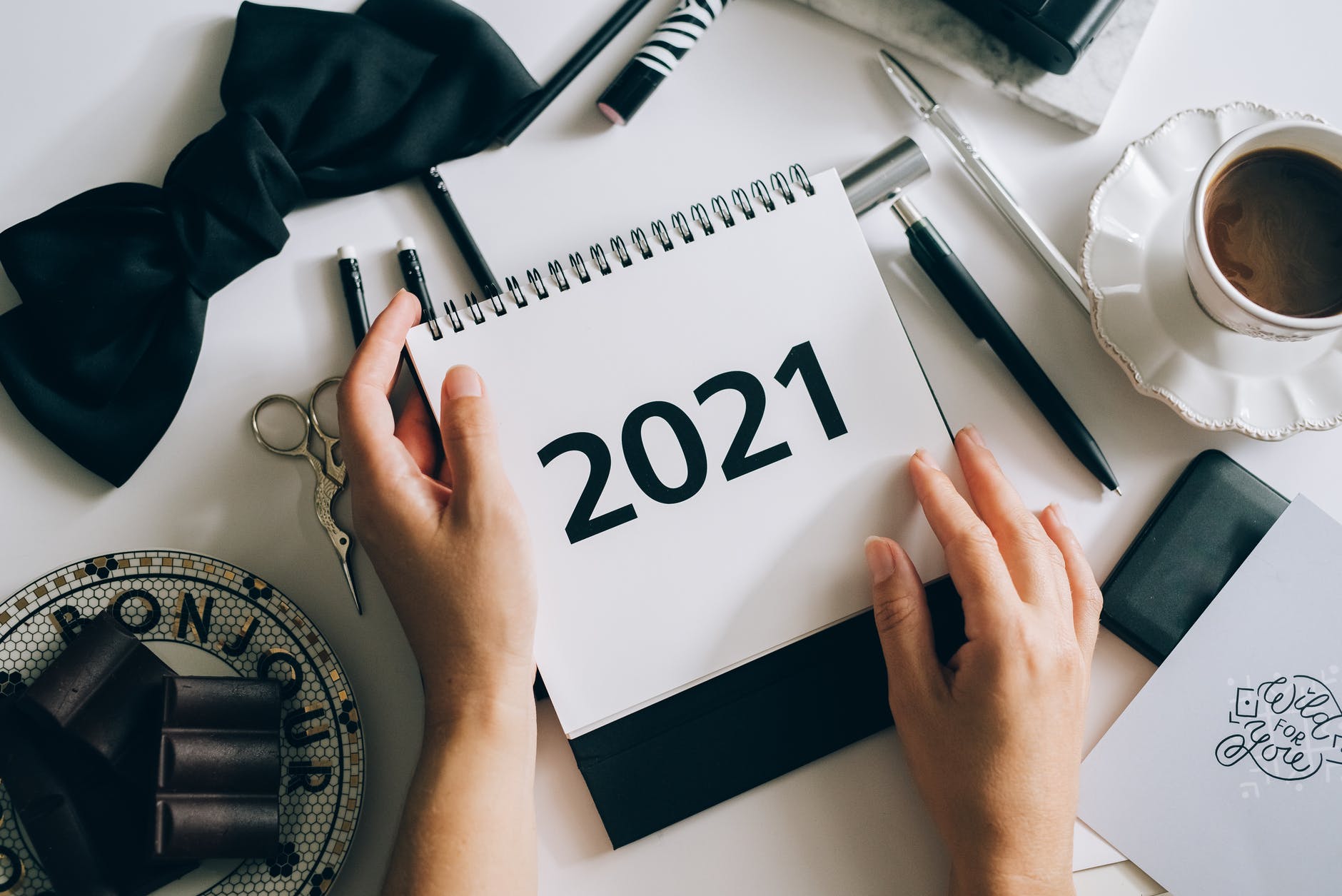 In the first article of the week, let's talk about the best calendar app for 2021.
It's the new year and I wanted to look for a fresh calendar app that looks pleasing and also helps with my productivity.
I have been using this app for a month now and I find it really versatile and useful.
Let's dive into it.
TimeTree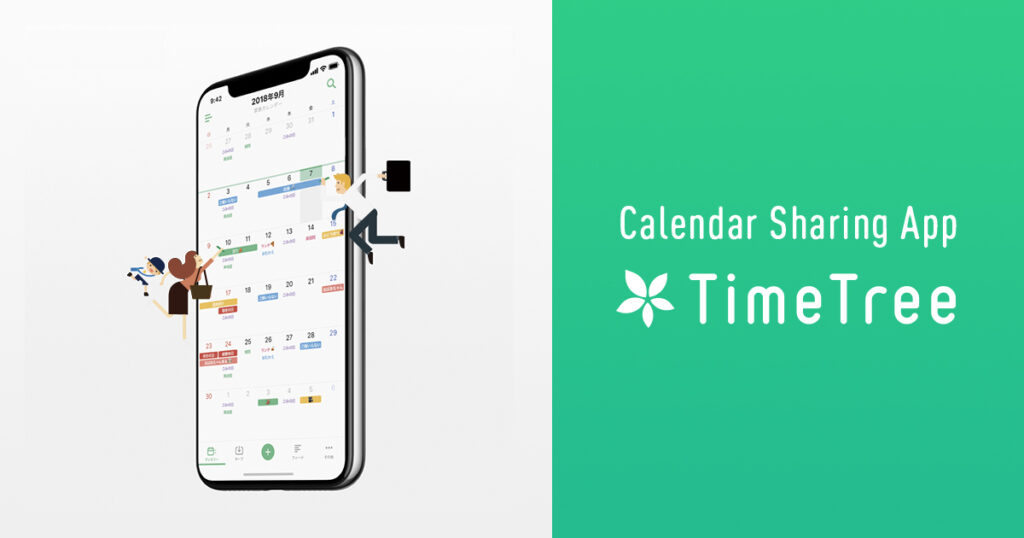 TimeTree is by far the best calendar app I've used and I've tried a number of them from the default IOS calendar to Google calendar.
What makes this calendar unique is the ability to share your own calendar and schedule to your family, partner, friends and even co-workers.
This makes the calendar versatile as you are able to keep track of the different aspects of your life within an app.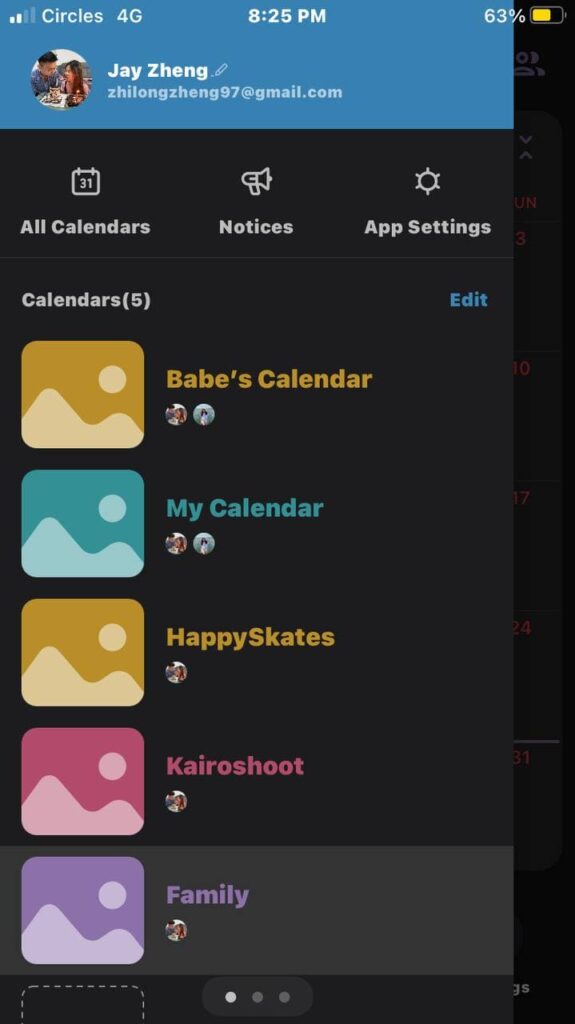 I have 5 calendars in TimeTree and each of them keeps track of the relevant aspects in my life.
For instance, I use the HappySkates calendar for all the classes my coaches are taking for the week and I'll share the calendar to them so they can see their appropriate schedule.
Memos
Another great feature is the built in memo.
You are able to use the app as a memo for you to note down your shopping lists, keep track of anything like your workouts to setting reminders for the day.
What's great about this is the ability to use it to keep yourself accountable for the things you are planning to do.
You can share it with your partner or your friend so they know what you plan to do.
I talked about the importance of being accountable or having an accountability partner for you to get started on your side hustle or anything you plan on doing which you are procrastinating on in this article.
Appearance & User Interface
Not forgetting the pleasing and colourful look to the app, it makes you want to use it even more.
Aside from the main features, the TimeTree team has spent a good amount of effort in making the app look posh.
You are able to choose from a wide variety of colours when you mark down an event to enhance the appearance of the calendar which makes it fun to use.
The UI is also simple and intuitive which practically removes the learning curve of the app.
Most of the calendar apps I've used can be counter-intuitive and quite a feat to navigate around.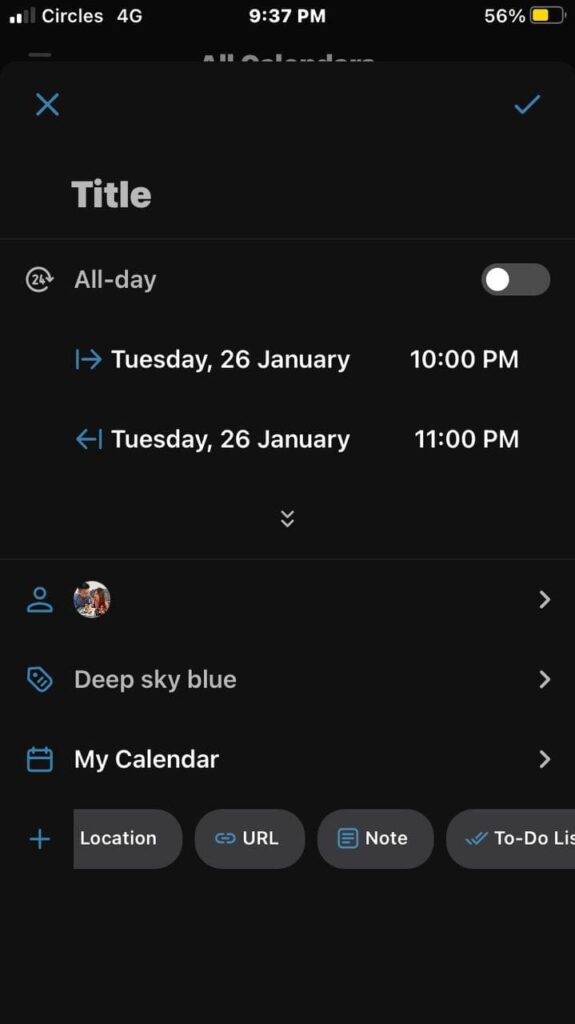 When you tap on "create", it'll bring you to this page which shows all the necessary things you need to create an event.
As with any calendar app, you're able to set the event on repeat or set an alarm to it.
The bonus features on the bottom half allow you to note down the event in your own calendar or share it with others. You can also set the location, URL or convert it to a note or a to-do list.
What's even better is that the app is completely free for both Android and IOS users!
There are still some other great features for you to customize the app to suit your needs such as linking your IOS or Google calendar. With the latest widget update for IOS, the widget for TimeTree is also available.
These are the reasons why I think TimeTree is by far the best calendar app I've used and if you are keen to give it a try together with your friends or family, you can take a look here or download it in the app store and Google Play Store.
---
Conclusion
If you found this article useful and have enjoyed it, do give it a share on your socials and comment down below and let me know what you think of the app.
Resources Mentioned