Reading Time:
4
minutes
Hey friends! I've uploaded another video about the Best ETFs to invest in 2022.
As with every finance related content, I am obligated to put up a disclaimer before we begin.
Disclaimer
I am not a financial advisor so please do your due diligence. The things I share about in videos and my articles are based on my experience with investing and the books I read.
For those of you who prefer reading, this article will summarize what I'll be sharing in the video.
Introduction
If you're new to my YouTube channel or my blog, my name is Jay and I explore strategies and ways to develop ourselves so we can live more productive & fulfilled lives.
What Are ETFs?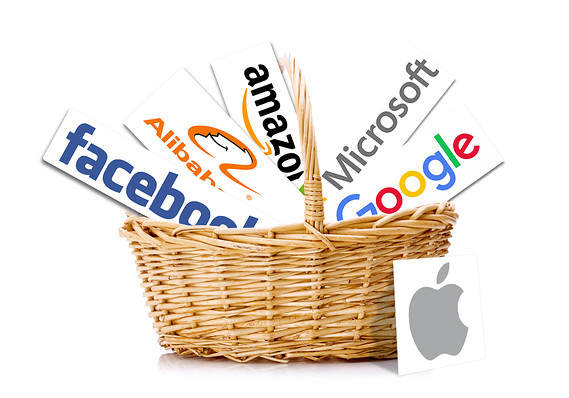 If you're new to investing and do not know what an ETF is, they are called Exchange Traded Funds which are essentially a basket of stocks which you can invest in.
By investing in ETFs, you will be properly diversified and invested into all top companies in the US.

1) VTI
The first ETF we will be talking about is VTI which was first incepted in 2001 and it has gained 310% ever since. The VTI, also known as the Vanguard Total Stock Market ETF is an ETF that invests in all publicly traded company in the United States.
The 10 largest holdings inside VTI as of 11/30/2021 are
Apple
Microsoft
Alphabet (Google)
Amazon
Tesla
NVIDIA
Meta Platforms (FB)
Berkshire Hathaway Inc
JPMorgan Chase & Co
Home Depot Inc.
These 10 stocks have a weightage of 26% inside VTI and the expense ratio is 0.03% which will be deducted from your holdings annually.
Here are the total returns from this ETF every year since 2012
2) QQQ
The next ETF is the Invesco QQQ which was incepted in 1999 and has gained an insane 624.98% ever since.
QQQ is an ETF that I never fail to invest in every month AKA dollar cost averaging and it invests in the top 100 companies in the US and it tracks the NASDAQ-100 index.
Here are the 10 largest holdings inside QQQ:
Apple – (10.99%)
Microsoft – (9.96%)
Amazon – (7.82%)
Tesla – (4.52%)
Alphabet "C" (Google) – (4.01%)
Meta Platforms (Facebook) – (3.80%)
Alphabet "A" (Google) – (3.78%)
NVIDIA – (3.70%)
Paypal – (2.19%)
Adobe -(1.96%)
The expense ratio for QQQ is 0.2% and here are the returns for QQQ every year since 2012 with 2021 providing a 27.42% returns.
3) S&P 500 (VOO)
Lastly, one of the most common ETF people invest in and with good reason is the S&P500. It was first incepted in 1982 and has gained a whopping 3,828%.
The S&P500 ticker symbol (VOO) tracks the top 500 companies in the US and here are the 10 largest holdings:
Apple – (6.64%)
Microsoft – (6.36%)
Amazon – (3.91%)
Tesla – (2.38%)
Alphabet Class A – (2.19%)
NVIDIA – (2.08%)
Alphabet Class C – (2.05%)
Meta Platforms (Facebook) – (1.98%)
Berkshire Hathaway Inc. – (1.31%)
JPMorgan Chase & Co. – (1.21%)
The expense ratio for the S&P500 is 0.03% and here are the returns ever since 2012 and the returns in 2021 was 28.78%
Past Performance Is Not Indicative Of Future Results
Another point you should note is that past performance is not indicative of future results that's why I show you guys the returns since 2012 so you can get a rough understanding of how the ETF performs.
And as you can also see, most of the holdings are similar inside these 3 ETFs however, the weightage of the companies are different. The more companies the ETF holds the lower the weightage for it's top 10 holdings which makes sense.
This also means that if you'd would like your money to be invested in at a higher composition, you should go for QQQ (which I personally invest in) which also means taking slightly more risks. However, it will take all 100 companies to go bankrupt for you to lose all your money invested.
You can also diversify your risk by investing in something like QQQ and another ETF which has a larger holdings such as VTI or the S&P500.
The Simple Path To Wealth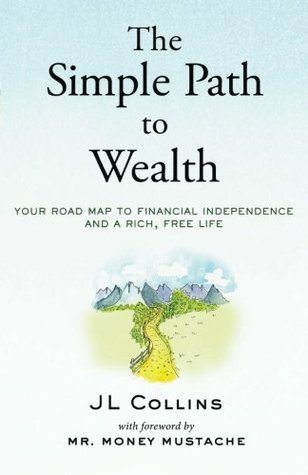 If you'd like to understand more about investments, the stock market and ETFs, you should check out the book "The Simple Path To Wealth by JL Collins".
Conclusion
In conclusion, the reason why we invest in ETFs is so that we could be efficient and get the stuff we have to do done efficiently instead of picking individual stocks.
This way, we can spend more time and energy on the stuff we want to do.
Rather than spending the time to time the market, which majority of the people fail anyway, we should use this time to enjoy our lives or find other means to make more money so we can reinvest back to the market to take advantage of compound interest.
Thank you so much for watching or reading!
If you've learned a thing or two, do share this article and give my video a thumbs up and subscribe to my channel, it means the world to me! You can also check out my previous article on how to get started with investing in 2022.
See you in the next one!